Cell Phone Repairs in Calgary
It happened that you brake your mobile phone and you live in the Calgary area? We have the solution: the best places in Calgary to repair your mobile fast. Use free diagnostics, courier services, and replacement cellphone while yours is repaired.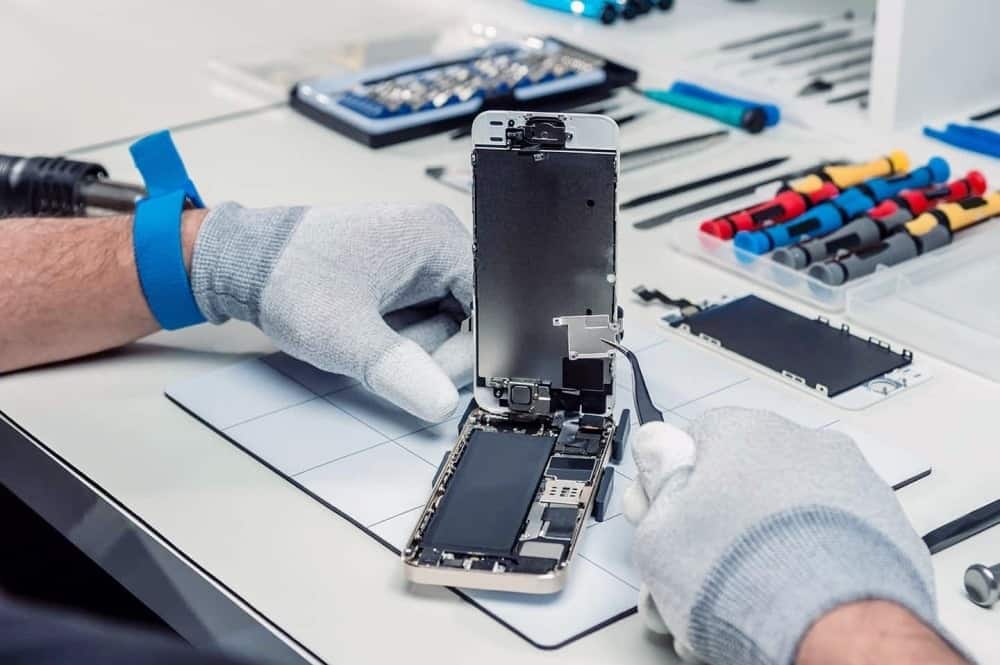 The companies listed can help to fix any type of issue, including:
Broken screen
Battery replacement
Virus infection
Water damage
Inoperative USB port
Freezing system
Save yourself the time and hassle of searching and check out our list of repair services. Read the article to the end and learn about modern mobile gadgets for games, photos, and watching movies.
Case Mogul, Phone Repair, Calgary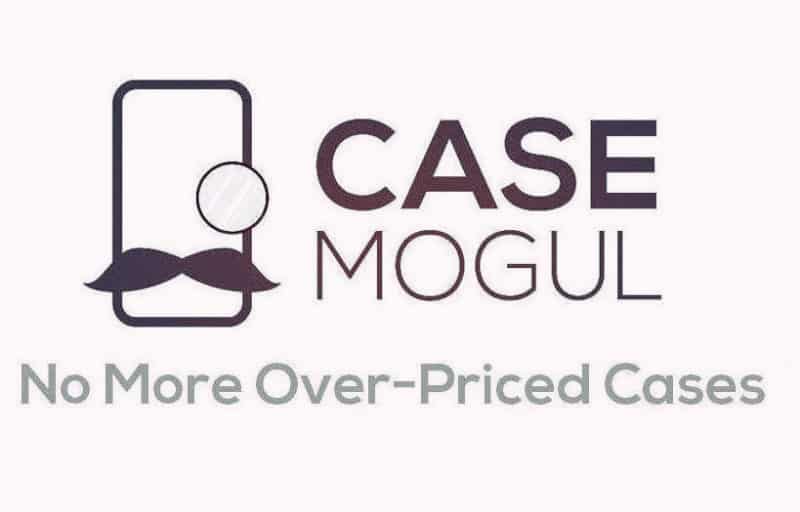 Several locations for phone repairs across Calgary – Pacific Place Mall, Bow Valley Square, Cross Iron Mills, Marlborough Mall, Beltline, Chinook Mall, Market Mall, and South Central Mall.
Pacific Place Mall
🕘 Mon-Sun: from 9:30 am to 9:30 pm
📞 403-800-6687
Belt Line
🕘 Mon-Sun: from 10:00 am to 4 pm
📞 403 351-2784
Case Mogul is the smart choice for all cell phone repairs with branches all across Calgary. If you can't get to one of their conveniently located branches, use their fast and efficient pick-up and drop off service. Use their web app to get a free estimate (or call or message to get an initial diagnosis).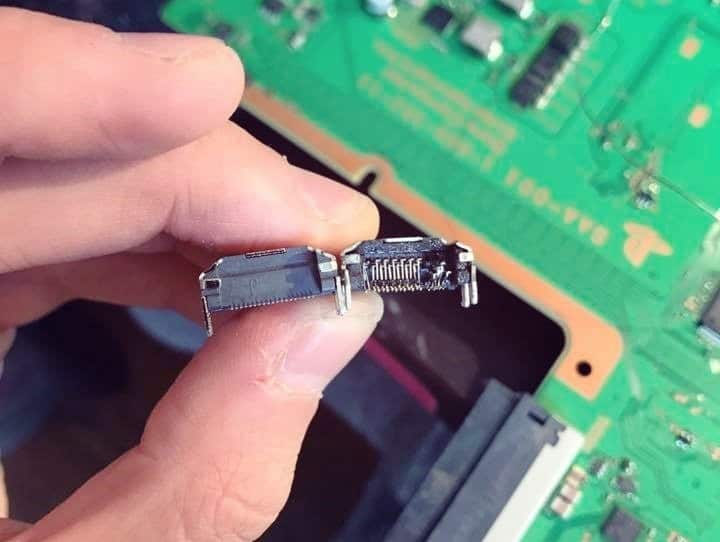 Then simply use the online form to book a repair. Case Mogul, Calgary even, provides a phone to use while your mobile is in the repair shop. Keep track of the status of repairs online, and then they'll call once it's done to arrange a convenient time to deliver it.
---
They repair every major smartphone, including Samsung. As well as iPads, IMacs, Macbooks, iTouch iPods, and PlayStations. Book online to get $5 off. Drop-in and collect and save a further $20 off the cost of a repair.
Cell Phone Repair Solutions, Calgary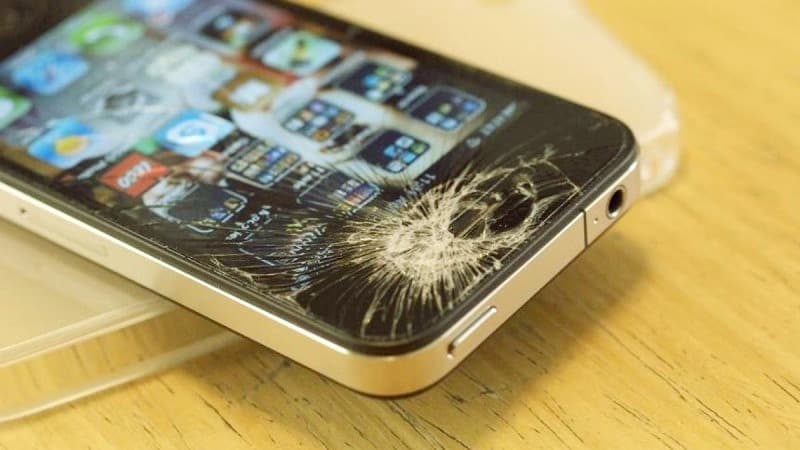 📞 587 400 7138
📭 Cell Phone Repair Solutions
Suite 65D 4040 Blackfoot Trail S.E.,
Calgary, AB T2G 4E6.
Cell Phone Repair Solutions, Calgary offers a wide range of services for iPhone, Samsung, Android, iPad, and tablet repair. They unlock phones, replace your screen, battery, and camera. As well as repairing buttons, ports, audio jacks, and speakers.
The company also helps if your phone has been water-damaged. Offering affordable and competitive pricing, call, walk-in, or use their mobile dispatch service. They also teach tips and tricks to solve problems and extend the life of your phone.
Cell Phone Repair, Calgary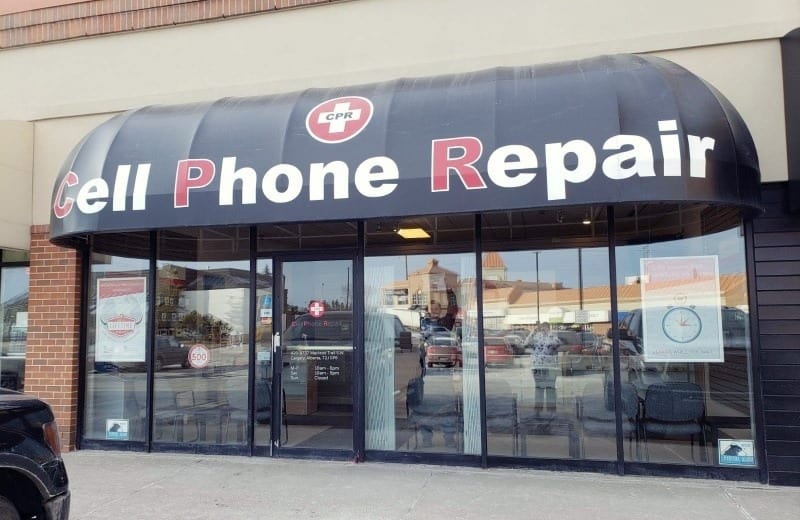 📞 420-9737/ 403-457-4277
📭 Cell Phone Repair,
Macleod Trail S.W.
Calgary, AB T2J 0P6.
🕘 Mon-Fri: from 9 am to 6 pm, Sat: from 9 am to 5 pm, Sun: closed.
Cell Phone Repair offers all smartphone repairs. Also iPhones, iPads, iPods, Macs/P.C.s, tablets, cameras, MP3 players, gaming consoles, and drones in Calgary. It's easy to fill in the online form or call to get a fast, free quote. The online tracking service allows you to see the status of your repair.
If your phone is running slowly, then get a battery replacement quickly and easily. Besides, Cell Phone Repair offers a buy and sell service. So if you have an old phone that's unused and unloved, sell it and get yourself some fast cash.
Mobile Klinik, Calgary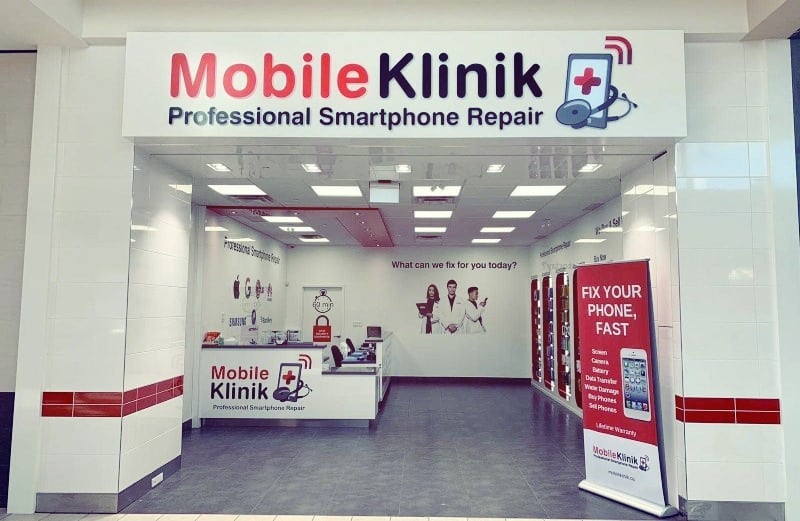 📞 403-450-8279
📭 Mobile Klinik, Sunridge Mall
2525 36 St NE, Unit 239A
Calgary, Alberta, T1Y 5T4.
📞 587 774 1569
📭 Mobile Klinik, Market Mall
Unit G011 3625,
Shaganappi Trail N.W.,
Calgary, AB T3A 0E2.
Mobile Klinik can deal with any phone repair, including busted tablets and androids, and iPhones in the Calgary area. And they'll try to get most repairs done in 60 minutes. Not only do you get an upfront diagnosis.
Repairs are usually done inside your lunch hour. And there's a lifetime warranty on all the parts and labour. They'll also back up your data, add virus protection, making phones run faster too!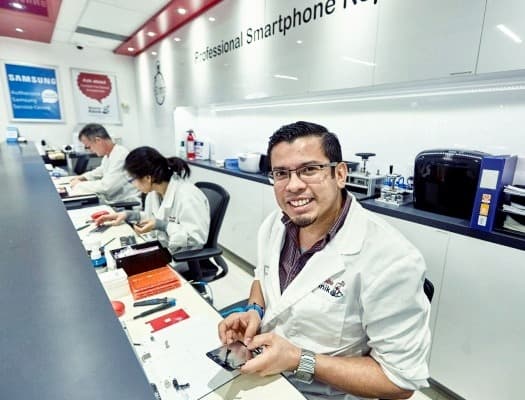 ---
Additionally, they specialize in refurbished phones for sale. Why pay top prices for a new phone. Get a refurbished phone in a new-like condition with a one-year warranty from Mobile Klinik.
Phone Freaks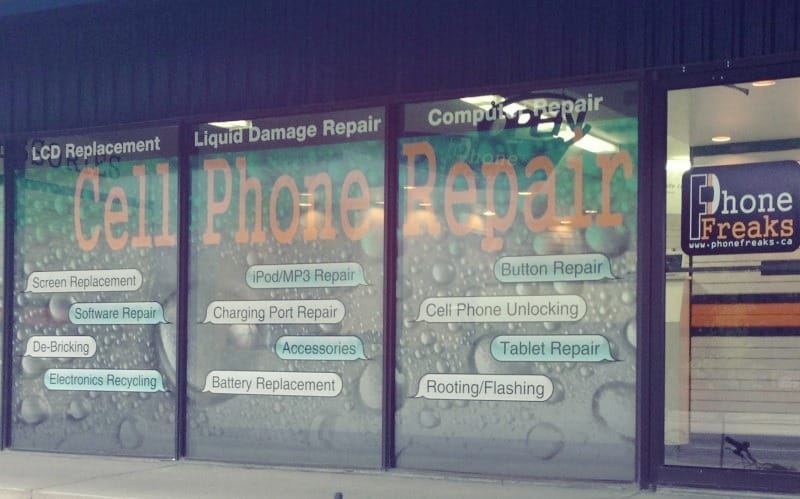 Phone Freaks Ltd
📞 (403) 99-CRACK (403) 992-7225
📭 Phone Freaks,
Shop no: 207 – 120,
16 Avenue NE,
Calgary AB, T2E 1J5.
🕘 Now closed
Phone Freaks repaired and replaced digitizers, phone screens, batteries, housings, and more in Calgary. Whether Android, iPhone, or tablet, Phone Freaks specialized in the most challenging jobs. Services provided included unlocking, rooting, and jailbreaking.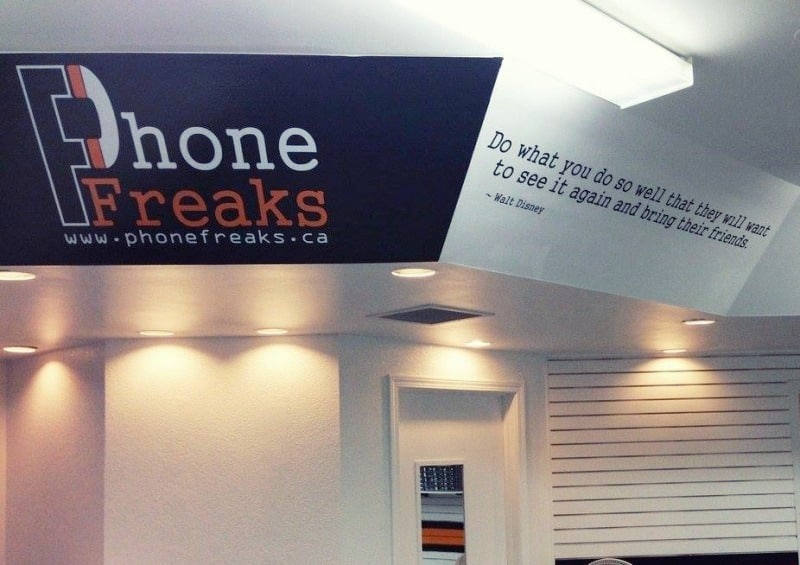 They also ran a phone recycling service as mobiles are often dropped in landfills, and yet they contain potentially damaging rare earth elements. Phone Freaks is now closed.
Our Happy Clients
Top 10 Best Cell Phone Repairs in Calgary: Phone Doctor, Mobile Klinik, and More!
Are you in Calgary and experiencing issues with your phone? Whether it's a cracked screen, battery replacement, or phone unlock, you need to find the best cell phone repair service in Calgary to solve your problem. In this article, we will provide you with a comprehensive guide to the top 10 best cell phone repair services in Calgary. We will cover everything from phone screen repair to cell phone unlock, with a focus on affordable pricing and quality service. Our list includes popular cell phone repair services like Phone Doctor Calgary, Mobile Klinik, and many more. So, keep reading and find out where to go when you need a reliable cell phone repair service in Calgary.
Top 10 Best Cell Phone Repairs in Calgary
Phone Doctor Calgary
Phone Doctor Calgary is one of the most trusted cell phone repair services in Calgary. They offer a wide range of services, including phone screen repair, cell phone unlock, and battery replacement. They also provide services for popular phone brands like Samsung, LG, and iPhone. Phone Doctor Calgary is known for their fast and efficient service, with a team of highly skilled technicians who can repair your phone in no time.
Mobile Klinik
Mobile Klinik is another top-rated cell phone repair service in Calgary. They have multiple locations across the city and provide services for various phone brands, including Apple, Samsung, LG, and more. Mobile Klinik offers a range of services, including phone screen repair, battery replacement, and software updates. They also provide a lifetime warranty on their repairs, giving you peace of mind.
Cell Doctor Calgary
Cell Doctor Calgary is a well-known cell phone repair service in Calgary. They provide a range of services, including phone screen repair, cell phone unlock, and battery replacement. They also offer services for other devices like tablets and laptops. Cell Doctor Calgary is known for their affordable pricing and quick turnaround time, making them a popular choice for cell phone repairs in Calgary.
Phone Freaks Calgary
Phone Freaks Calgary is another popular cell phone repair service in Calgary. They provide a range of services, including phone screen repair, battery replacement, and cell phone unlock. They also sell refurbished phones and offer phone accessories. Phone Freaks Calgary is known for their competitive pricing and quality service.
Cell Medic Calgary
Cell Medic Calgary is a trusted cell phone repair service in Calgary. They provide a range of services, including phone screen repair, battery replacement, and cell phone unlock. They also offer a 90-day warranty on their repairs, ensuring that your phone is in good hands. Cell Medic Calgary is known for their affordable pricing and efficient service.
Pacific Mall Phone Unlock
Pacific Mall Phone Unlock is a popular cell phone repair service in Calgary. They specialize in cell phone unlock services, allowing you to use your phone with any carrier. They also provide phone screen repair services and sell unlocked phones. Pacific Mall Phone Unlock is known for their affordable pricing and quick turnaround time.
Screen Repair Calgary
Screen Repair Calgary is a reliable cell phone repair service in Calgary. They provide phone screen repair services for various phone brands, including iPhone and Samsung. They also offer battery replacement and cell phone unlock services. Screen Repair Calgary is known for their quality service and affordable pricing.
Tablet Repair Calgary
Tablet Repair Calgary is a trusted cell phone repair service in Calgary. They provide services for various tablet brands, including Apple, Samsung, and more. They offer a range of services, including screen